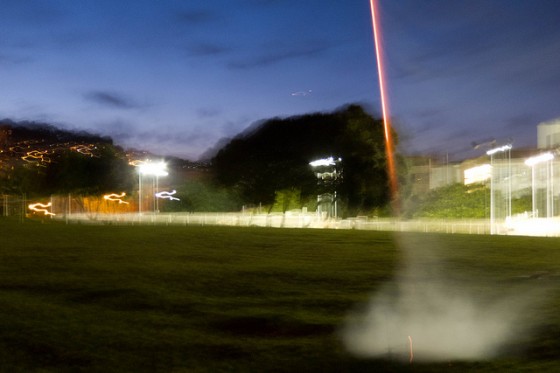 Mission Local reports:
The 37-year-old victim ended his picnic early and thirsty.
He was sitting in Dolores Park at 8:30 p.m. Wednesday when a 20-something male approached him, pulled out a knife and demanded a beer, police reported.
The suspect then decided he wanted more than one. He took the 12-pack and fled.
Wow, man. That's a way better story than the thing I saw at Dolores Park last night. Watch your backs.
[Photo by Paul Mison]
UPDATE: Our buddy Lindsey adds another perspective: