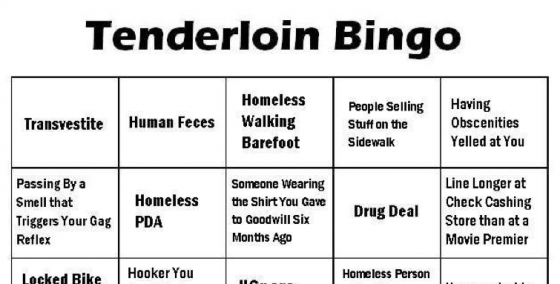 It's Cinco de Mayo. Maybe you want to get the hell out of the neighborhood tonight and avoid the shitshow that is a bunch of bros cabbing in to celebrate the holiday? Perhaps you'll consider hanging in the Tenderloin. If you do, be sure to play Tenderloin Bingo.
"Someone Wearing the Shirt You Gave to Goodwill Six Months Ago" might make it pretty tough to get a blackout, but I'm sure it's still a fun game.
Also, are Tenderloin Unicorns real?
[via YMFY]