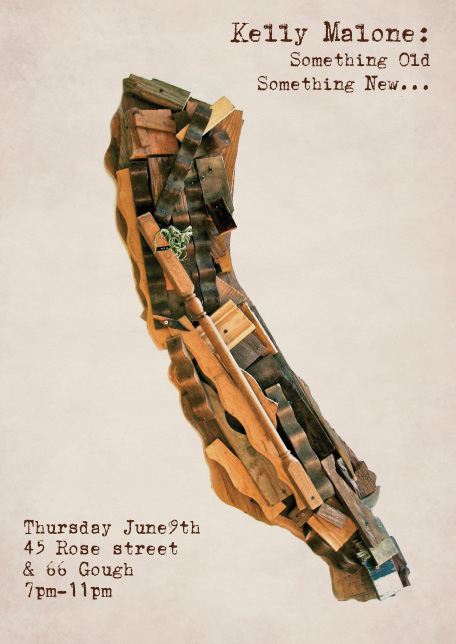 Cute, right? Oh, and look, it's also an advertisement for an art opening! By local hero Kelly Malone! Here go some details:
Something Old, Something New, Kelly Malone's first large solo show, consisting of one of a kind art pieces created from recycled woods, stencils, screen prints and moss. All pieces were created using recycled materials and inspired by photos, fabrics, stories and pieces from her grandparents and parents. Kelly used unique materials, as well trades/ crafts that have been taught from her family. Each piece has a personalized story, memory or item that gives homage to the art of handmade, 3 generations of makers in her family and how it has inspired her.
RSVP and invite your friends here.
(Thanks, Scum!)