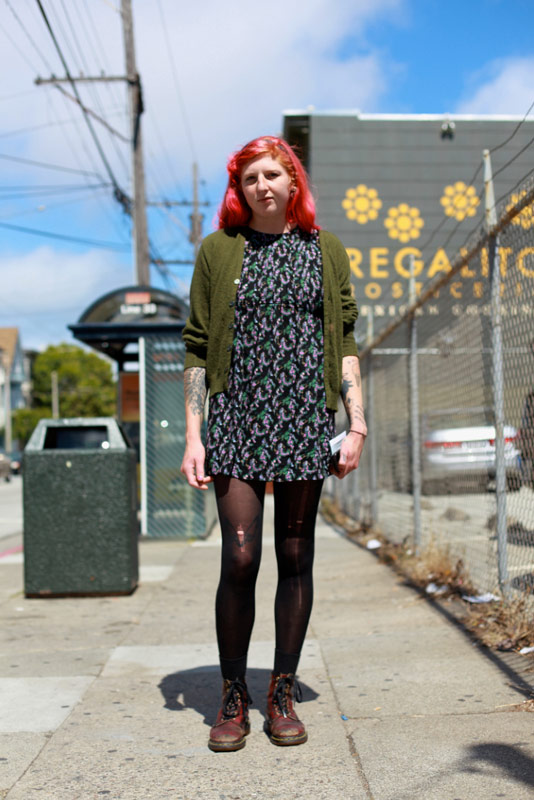 Mai over at Fashionist tells us why she likes this look:
I like the toughness and sweetness mixed together in this image of Andrea.
And, maybe even better, the first comment on the post says:
Love her look. It's straight out of the 90′s, which are golden years to me.
I love the '90s! Closeups and further commentary here.
P.S. Don't forget, Debaser is this Saturday!