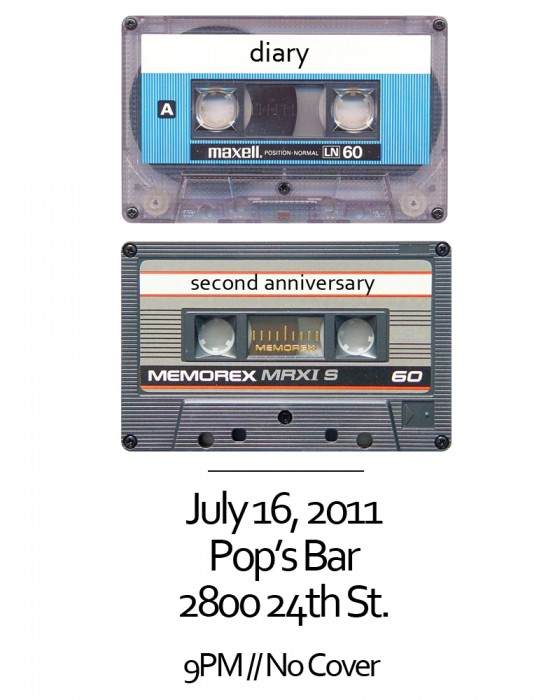 Our pals at Noise Pop recently launched a new regular feature on their website called Town Crier where they get their pals to write guest posts about the local music scene or music in general. This week, they were lucky enough to get yours truly to investigate the local emo scene (which, as we all know, centers around Diary AKA "Emo Night" at Pop's, which is celebrating its second anniversary this Saturday night). Here's how it starts:
I never got into emo. Friends in high school were into it, but I just didn't get it. Years went by, and you stopped hearing about it so much. I thought maybe emo was a thing of the past—and then one night a couple years back somebody invited me to something called "Emo Night at Pop's." I liked Pop's pretty well, so I went, and it was like nothing I'd ever seen before. It was a roomful of kids drinking cheap beer (seemed pretty familiar up to this point I guess) and shouting along to every single word in every single song the DJ played. With such joy on their faces, every one of them. I drank some beer and nodded my head, but I couldn't shout along. I felt so left out.
Read on for the rest of my emotional story, plus Q&A's with Diary co-founder Patric Fallon and a real live San Francisco emo kid, and some epic emo videos!
RSVP and invite your friends here.