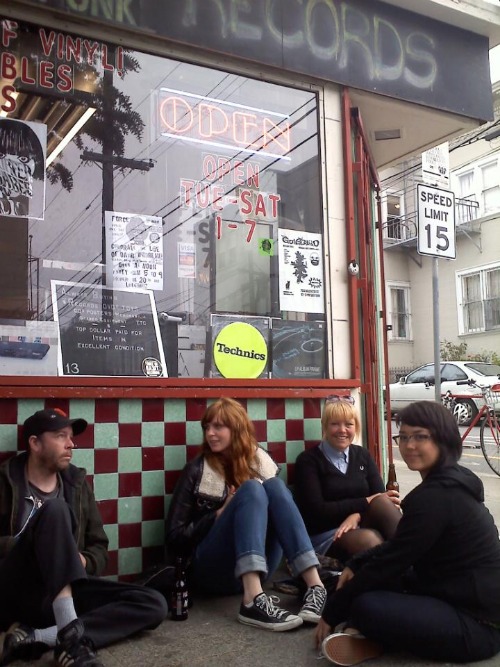 It's that sporadically open little record store on 20th Street, where you bought weird old records for cheap, and maybe a vintage lunchbox for a friend's birthday, and maybe a new needle for your turntable. Its owner passed away recently, and his friends and family are trying to find a way to keep his legacy — the store — alive. All Shook Down tells the story:
​"Braindead" Dave Devereaux, owner of Force of Habit Records in the Mission, a small but passionately run shop specializing in rare punk rock, vinyl, and collectible toys, passed away this month of an unknown cause. He was 41.
Devereaux passed away on July 4 or 5 — paramedics found him dead in his apartment on July 5, and autopsies to determine the cause of death have proven inconclusive. For the last year and a half of his life, Devereaux suffered from gastroesophageal problems, according to family members and friends.
"Dave was one of that sort of vanishing species known as a 'record geek,'" said Jello Biafra, former vocalist of the Dead Kennedys and regular customer at Devereaux's shop. "Very passionate about music."
[via mmmmcakes]