UPDATE: Facebook rectified the situation within a little over a day of my posting this, and wrote in to tell me so. Thanks, Facebook!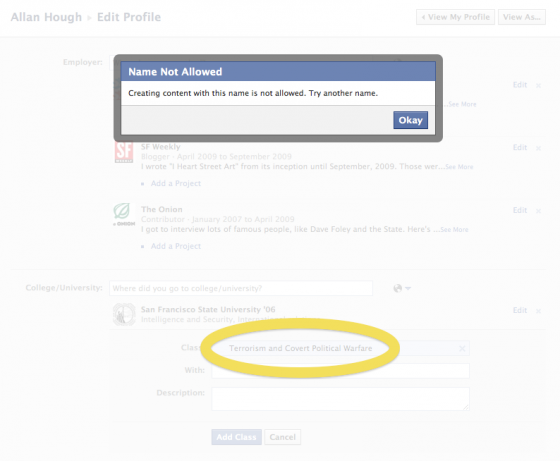 That's what the class was called, man! "IR 361: Terrorism and Covert Political Warfare." It was popular and well attended. And Facebook wants to DENY ITS EXISTENCE.
Anyway here's what I went with:

Because I'm a hacker.