It's 1938. You need to go shopping on the Miracle Mile but you can't find parking between 24th and 25th. What do you do? Park in the Southern Pacific right of way, naturally.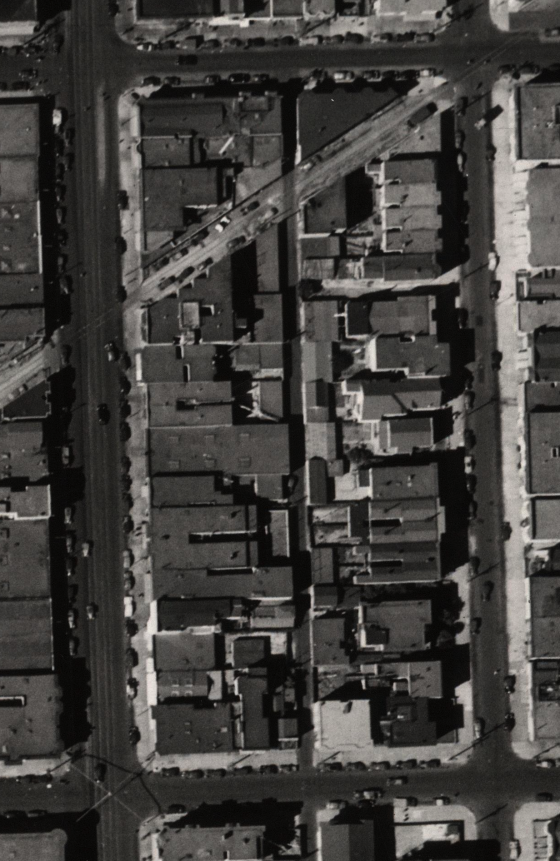 That's 24th on top, 25th down below, Mission on the left and Capp on the right. Rosamunde now sits in the west side of the former tracks, and Foot Locker on the east side. And Killing My Lobster is doing a kickstarter to open up their theater space just to the south of the old tracks.
Zoom and enhance!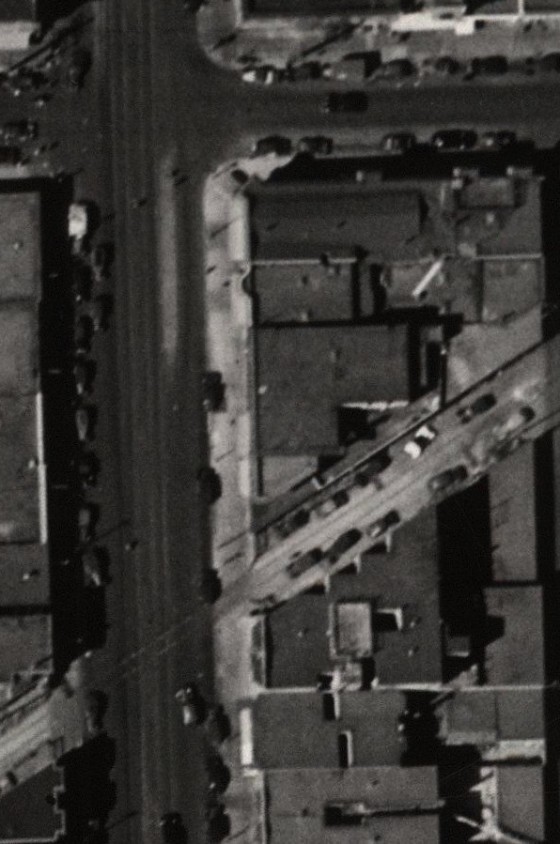 Given the less than precise angles of the parked cars, the train was obviously not running frequently in 1938 (though I do like to imagine it barreling through and knocking cars asunder.) In fact, Southern Pacific would give up the line by 1948.  Note that the railroad was originally built in the 1860s and pre-dated the Mission street grid by a few years.  It took its jaunty angle to avoid two horse race courses that were in the area.
BurritoVision ON: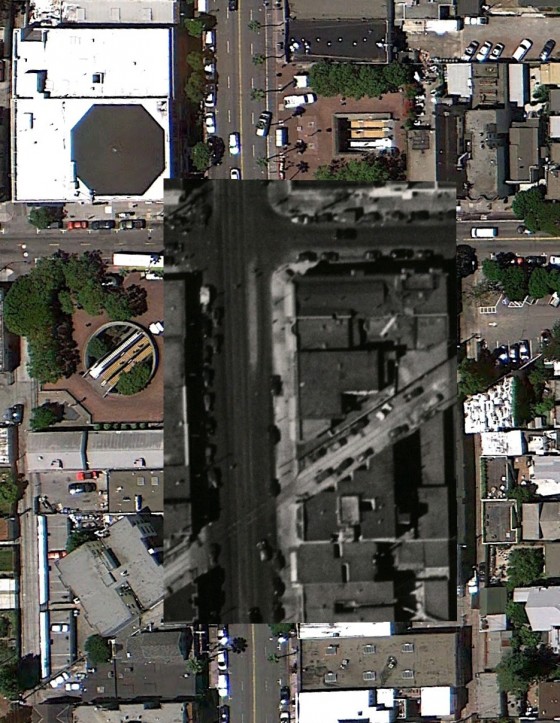 And a wider BV view. (The photos were taken at different angles so it doesn't align as nicely as I'd like.)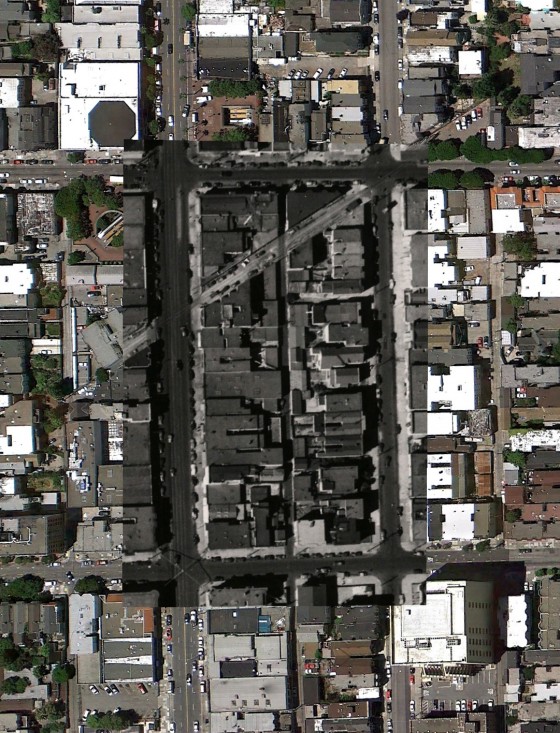 Hmm, just noticed the arches over 25th and Mission: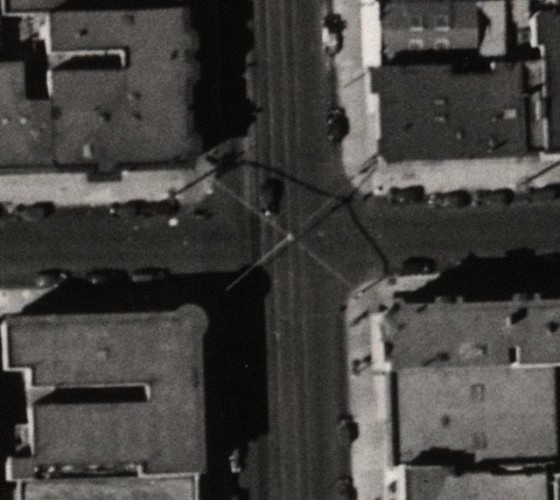 I knew there were iron arches over Fillmore that were torn down during WWII, but not on Mission.
Anyway, do thank David Rumsey and the SFPL for being awesome. And I wrote more about it over here if you didn't see it already.