Lomography has been teasing this event as a "mystery product release party."
Well, the cat's out of the bag — it's LomoKino, the first 35mm movie camera intended for use by the average Joe — and it looks rad! Here's some more info on the party: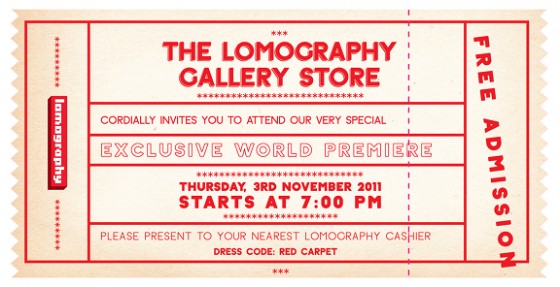 Be sure to come decked out in your classiest attire. Gentleman, button up those suits and ladies slip into your finest dresses and let's celebrate the newest Lomographic main attraction. Refreshments will be provided for all that attend.
I hear the refreshments include free beer and free champagne. Sold! RSVP and invite your friends!