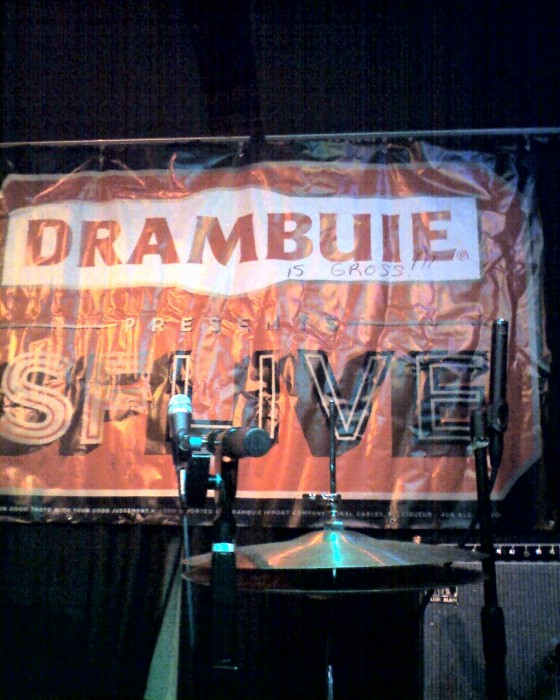 At last night's free Ty Segall show presented by Drambuie at Brick and Mortar Music Hall, nobody seemed very pumped about Drambuie. As with the free Oh Sees show presented by Drambuie a few weeks back, guests were given three drink tickets upon entering, all good for a Drambuie drink of their choice. Pretty nice of Drambuie, right? Free show, three free drinks — at a nice club with a kickass soundsystem and clean bathrooms.
But when Ty asked the crowd, "How's the Drambuie?" the whole crowd booed. And then some dick emerged from backstage and wrote "IS GROSS" under the Drambuie logo on Drambuie's big "Drambuie Presents SF Live" banner behind the stage. And the whole crowd cheered. Louder than they cheered for Ty all night.
Drambuie must've been bummed.