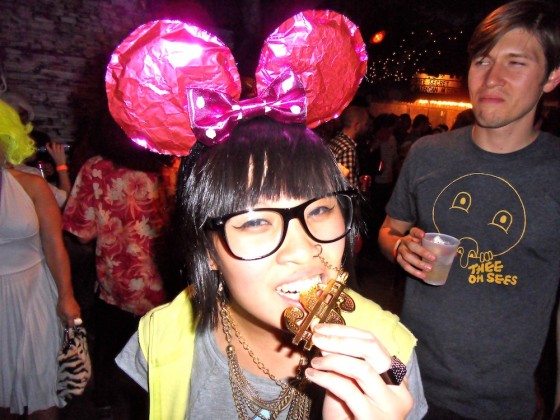 Here's what you could've gotten had you acted faster:
Luxury Limousine transportation to and from the show
Red Carpet Treatment (Sound Check attendance, Pre and Post-show Meet & Greet, VIP seating)
Personalized Engraved Limited Edition NYE Pot Leaf Dog Tag
Limited Edition Signed T-Shirt – designed personally by Kreayshawn and autographed at the show. Design to be revealed prior to performance!
Admission for (6) six to Kreayshawn's NYE 2011 show
Bummer, dude.
[via Slob on my Blog, whose author adds, "People are morons."] [Photo by Nobunny]