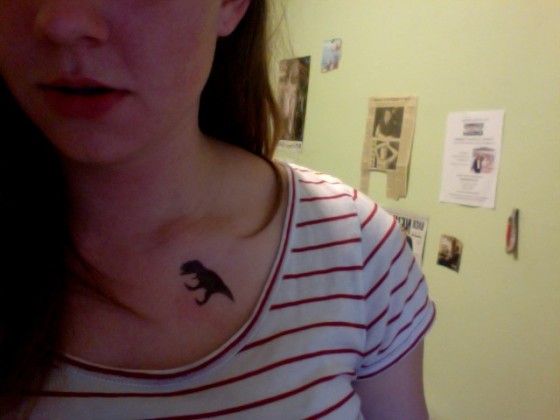 This babe Melissa (not pictured) just wrote a post looking back at some memorable dates she's been on, one of which took place in the Mission:
It is the local hipster coffee shop's one year anniversary blow-out prom party, by exclusive invitation. The very cute owner of my favorite bar asks to take me. We end up on sort of a double-date with another couple who are also on a first date. We dance, we laugh, we take goofy pictures. We pile into a van to go to an after-party. The girl on the other date is showing everyone her tattoos. "I got this tattoo of plaid because, I dunno, I just like plaid?" she says. Date and I had bonded earlier over people with dumb tattoos. "What's the writing on your chest?" he asks. "It's a line from my favorite Decemberists song: 'You Are the Heart That I Call Home.'"
Read on for the dramatic conclusion.