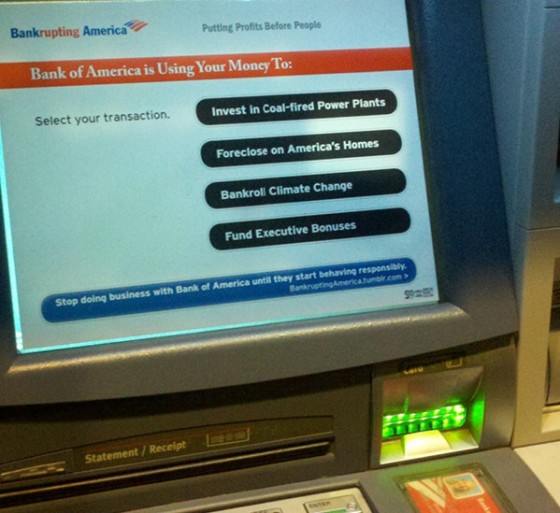 They turned them into "Automated Truth Machines." (Now they're exponentially more useful than the totally useless Wells Fargo ATMs in the Mission.) Hacking! Rainforest Action Network explains how it was done:
The activists used special non-adhesive stickers designed to look exactly like BoA's ATM interface. But instead of checking and savings accounts, these new menus offered a list of everything BoA customers' money is being used for, including investment in coal-fired power plants, foreclosure on Americans' homes, bankrolling of climate change, and paying for fat executive bonuses.
Get the whole story, an interactive map of the project, and lots more pictures here.