Our pal Kai fills us in:
Tis true, a swing has materialized.  This one is rigged with steel cable so to frustrate our local slasher.  The workmanship leaves something to be desired but the spirit is sound. Here are a few pics.
Yay! Suck it, fun-hating grinch!
(Thanks again, Kai!) (And thanks to @fiid for the original tip.)
UPDATE: Some French guy named Michael P. late last night sent Helen a picture of the heroic team that installed the swing:
Hi helen. Sorry for my lame french accent. But since a few i'm following this swing story. And tonight, i can tell. An another swing is born. This guuz are  the heroes of tonight.
( i asked, they agreed with the fact i send you this picture, because we are all happy to see the swing back
Kiss from everyone here in valencia Helen.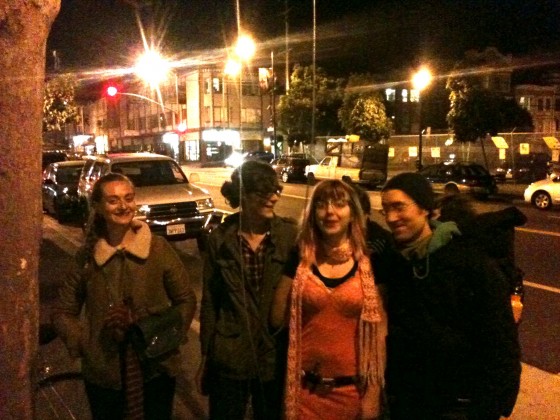 So say thanks if you see 'em around!