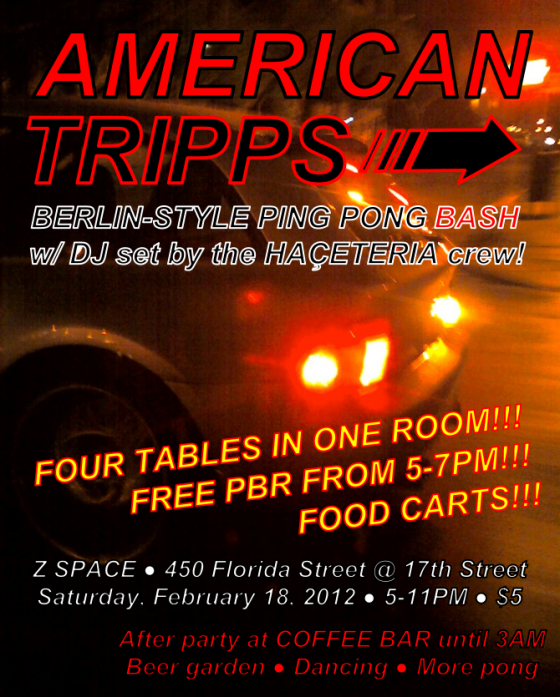 From the official invite:
You guys asked, we listened. "When are you gonna do it in that GIANT WAREHOUSE again?" Well we're doing it, and starting at 5PM on a Saturday afternoon this time, so's we can all get an early start.
• FOUR TABLES in one enormous room!
• Music by the HAÇETERIA crew!!
• FREE PBR for the first two hours!!!
• Food carts out front all night long!
After party at Coffee Bar right across the street, just like before. They'll be running a kickass Berlin-style beer garden, just like before. With more ping pong in the back room, just like before.
Our pals from Sports Basement will be in the house this time, performing FREE BIKE TUNEUPS for the first two hours, raffling off a $50 gift card, and handing out coupons in case you'd like to pop around the corner to their store and pick up some ping pong paddles of your own.
Furthermore, American Tripps is giving away one of these kickass PBR paddles every day this week (courtesy of Dear Mom and PBR):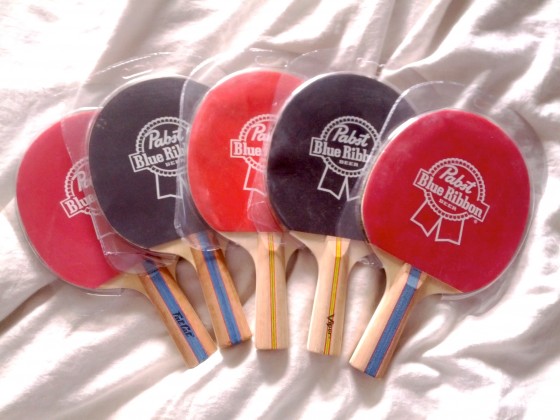 Contest details here.