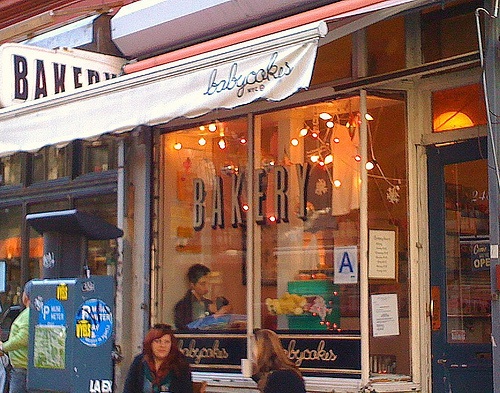 I'm in New York this week visiting Mission expats and had to make a trip to vegan treats mecca BabyCakes NYC. For the uninitiated, BabyCakes has won lots of awards, notably New York magazine's 2006 award for the best cupcake in New York. Just to confirm: not best vegan cupcake, just straight-up best cupcake. They've received countless other blue ribbons, trophies, and fan letters since then.
While I was buying my heavenly blueberry muffin and chewy oatmeal raisin cookie, pictured below, I asked the girl at the counter how long it would be before we got a BabyCakes of our very own. She said it would be awhile, since they are currently opening one in Chicago, but eventually we will get one, and IT WILL BE IN THE MISSION.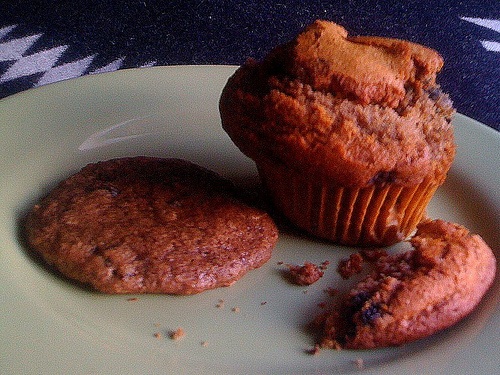 There you have it! Straight from the horse's mouth. I motion we all start taking photos of empty storefronts and sending them to Erin McKenna so she has a new bakery to dream about while she works on her other new project (i.e. the baby she is growing in her belly). Until then, you can check out all their locations here and plan vacations accordingly.