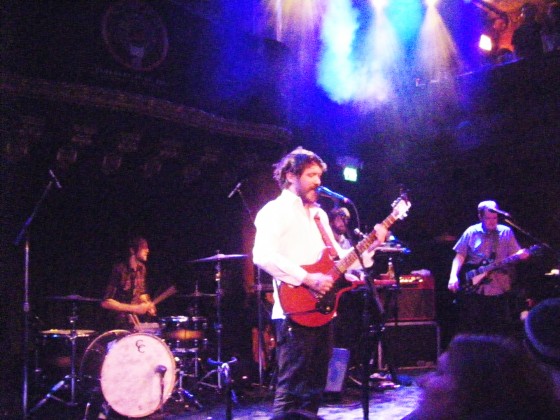 Last night my friend Jess wanted to see Cursive with me at the Great American, but it (like so much of Noise Pop 2012) was sold out when we got there. We went around the corner for a beer at Edinburgh Castle, and then walked back so she could pick up her bike and just maybe get a ticket from someone once more people had arrived.
Cursive were standing on the street, in front of the O'Farrell Theatre, and we joked about asking them to get her in. Instead she decided to head home and I went inside.
Five minutes later, there she was! While she was unlocking her bike, some guy came up to her and asked if she needed a ticket:
Guy with ticket: Hey, do you need a ticket?
Jess: Yeah! But my friend just went inside with the money!
Guy with ticket: Oh that's okay, my friends already paid me and anyway I can just get it from you at Mission Cliffs.
And Jess had no idea who he was. People in San Francisco really are nice!
If you missed Cursive, or otherwise haven't had your fill of the emo on offer at this year's festival, Christie Front Drive is playing Saturday at Café du Nord. Tickets and details here.