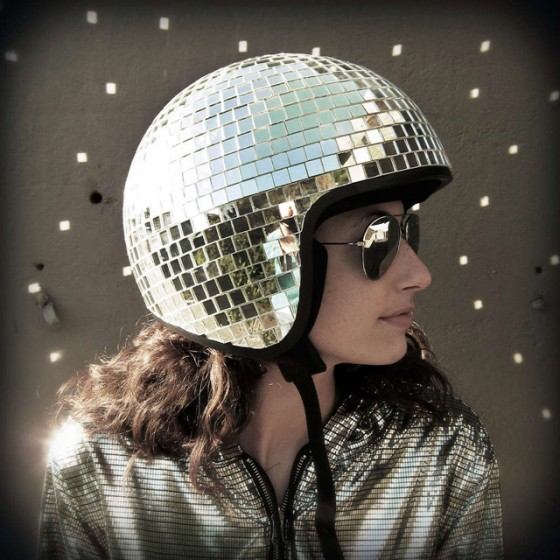 On one hand, this easily is the raddest helmet ever, constantly demonstrating how fabulous you are as you zip through intersections bedazzling  pedestrians and motorists alike while belting out ABBA tunes, leaving freshly seared retinas in your wake.  On the other hand, actually getting into an accident while wearing this thing might turn a normally harmless collision into a horrifyingly disfiguring one  for your face:
No haphazardly glued plastic mirror pieces here, this is the real deal (this disco ball helmet uses real glass).
Legitimate concern aside,  I say GIMME GIMME GIMME!  Should you happen to agree, you can find step-by-step DIY instructions for how to make your own here!
[Link via Laughing Squid]