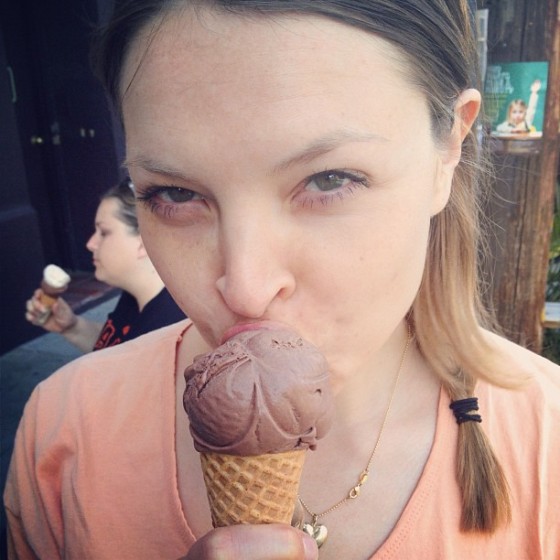 It is now warm enough to enjoy ice cream. Sweet. What has two thumbs and loves Bi-Rite Creamery's chocolate coconut vegan ice cream? THIS GUY.
Most ice cream places provide a vegan option in the form of a fruit sorbet, and those are great, but they do not really ring your ice cream chimes. This one does, and you can get it on a vegan cone.
Bi-Rite also currently has a Morrissey-themed vegan sundae combining aforementioned ice cream, blueberry compote, and crushed Newman O's. Has anyone tried it? I didn't find it as compelling as a good old fashioned scoop on a cone, but if I'm missing out, let me know!