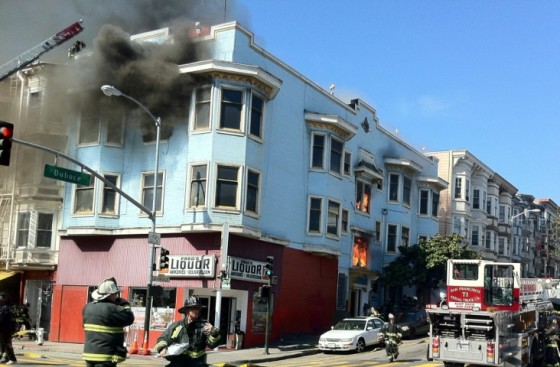 After Sunday's fire displaced at least 37 Mission District residents, Ellen from the McCoppin Hub Neighborhood Association writes to let us know:
The San Francisco Friends School at 250 Valencia St is hosting a quick
donation drive [Tuesday] through Friday in their lobby from 8am-6pm daily.
Top requested items are new/gently-used clothing for adults and kids,
toiletries, blankets. (Housewares and other items may be part of a
future drive at another location when the immediate needs have been
met.)

SF Friends School is also hosting a Neighborhood Meeting to discuss
what is needed and co-ordinate efforts on Thursday May 10th, 5-6pm. A
Red Cross Representative will attend. All community members and other
aid organizations are welcome. Please join to show your support and
brainstorm what we can do next.
[photo by nancymancias]