So much for sparing the air… This fire has been raging at the Sketcher's building at the corner of Mission & 22nd street since about 6:30pm, and it's now close to 8pm and seems to only be getting larger.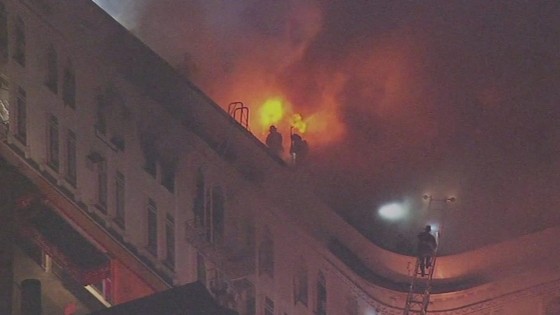 [via ABC7news]
UPDATE:
The fire appears to be centered on the building on the Northwest corner of 22nd and Mission, which houses Popeye's.  The Sketchers building seems to be safe at the moment, thanks to the efforts of the SFFD.
UPDATE:
SF Gate reports that 6 people have been injured and that 1 person has been killed.  Besides Popeye's, the building was also a residence for dozens of families.  The SFFD was able to rescue several people trapped there, but the fire is still raging at this time as they continue to work to contain it.