You've probably seen the panoramic photos of downtown and South of Market that George Lawrence took by kite immediately after the earthquake and fire of 1906. (all via the Library of Congress):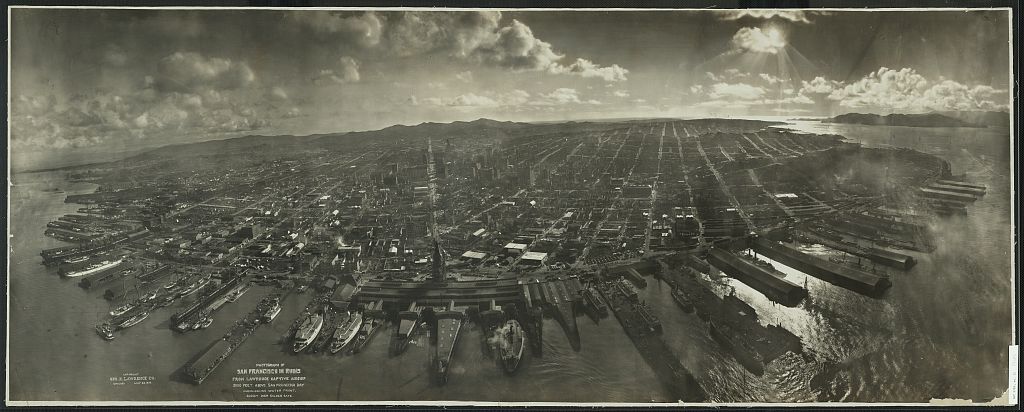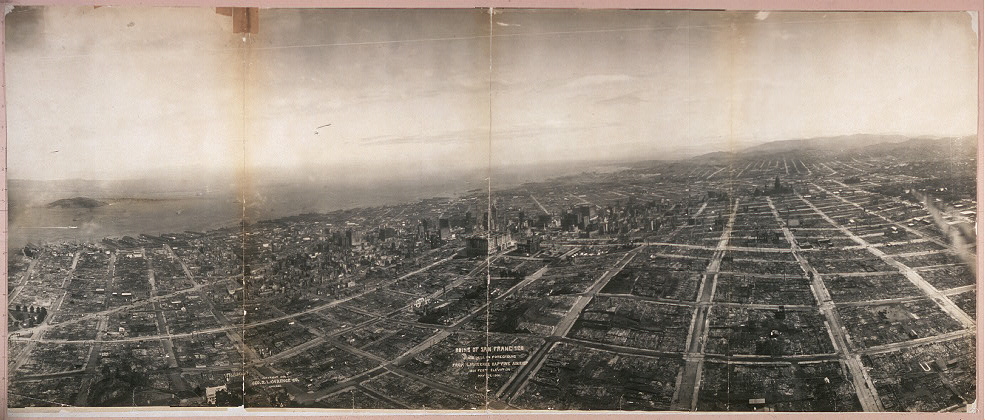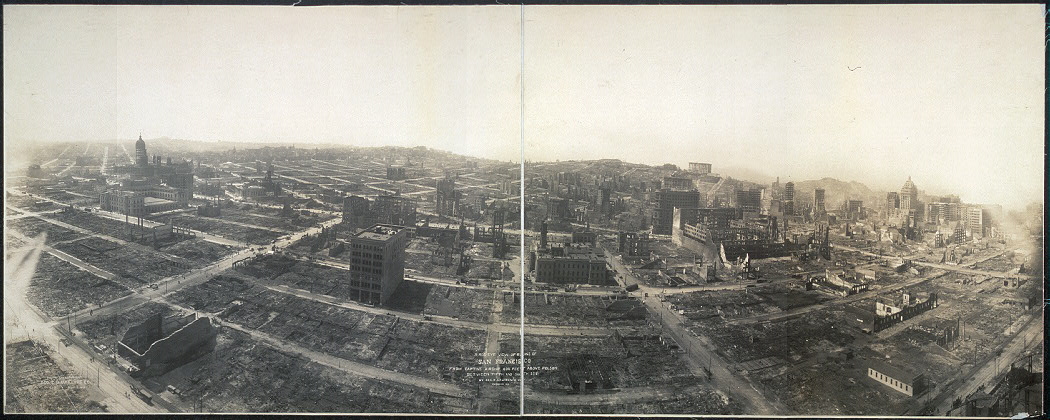 I'd never seen this one though — it was taken above Twin Peaks, looking towards downtown and the Mission. (At 2000 feet, Lawrence's kite was about as high as Sutro Tower is today.)

Zoom in on the Mission: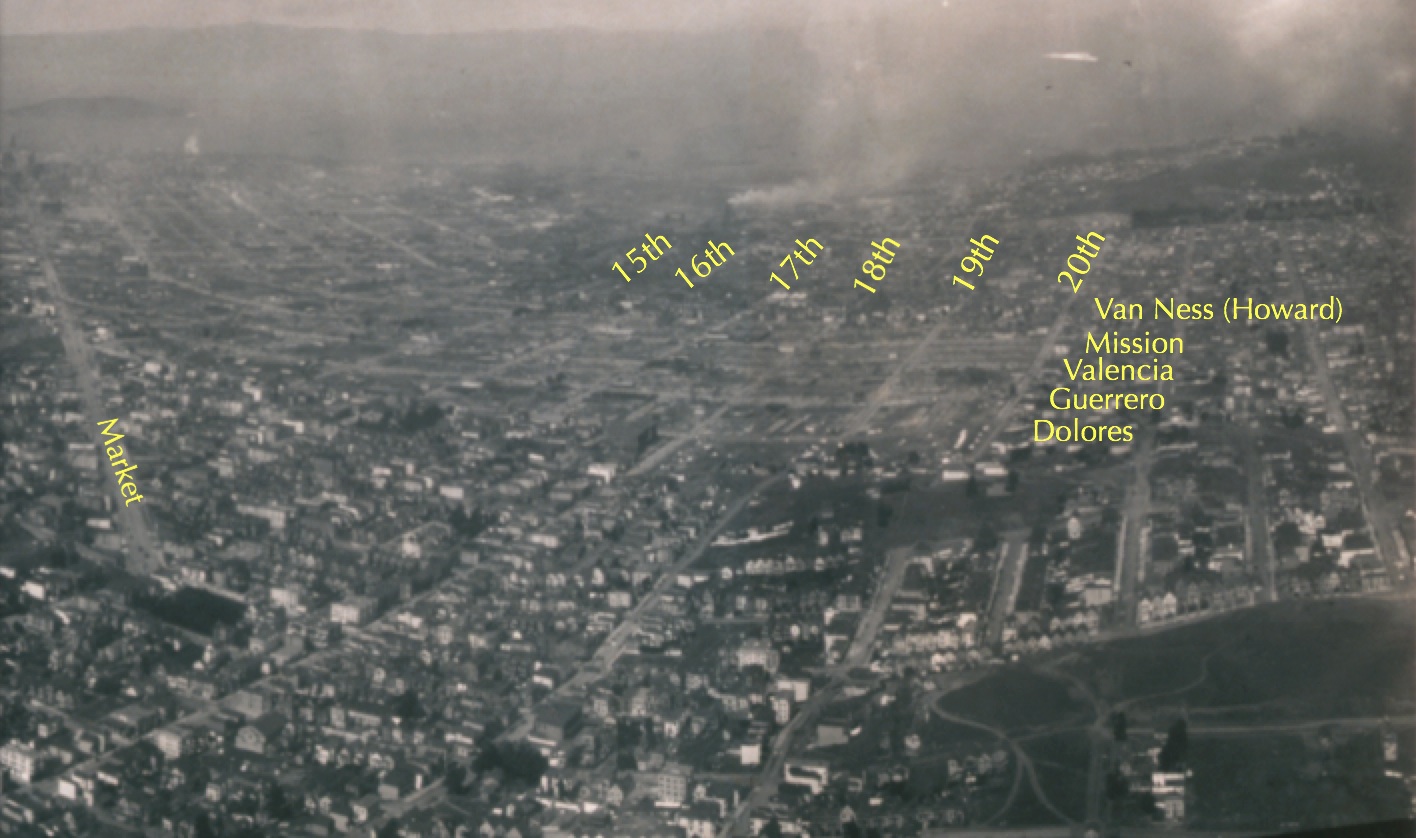 Zoom and enhance: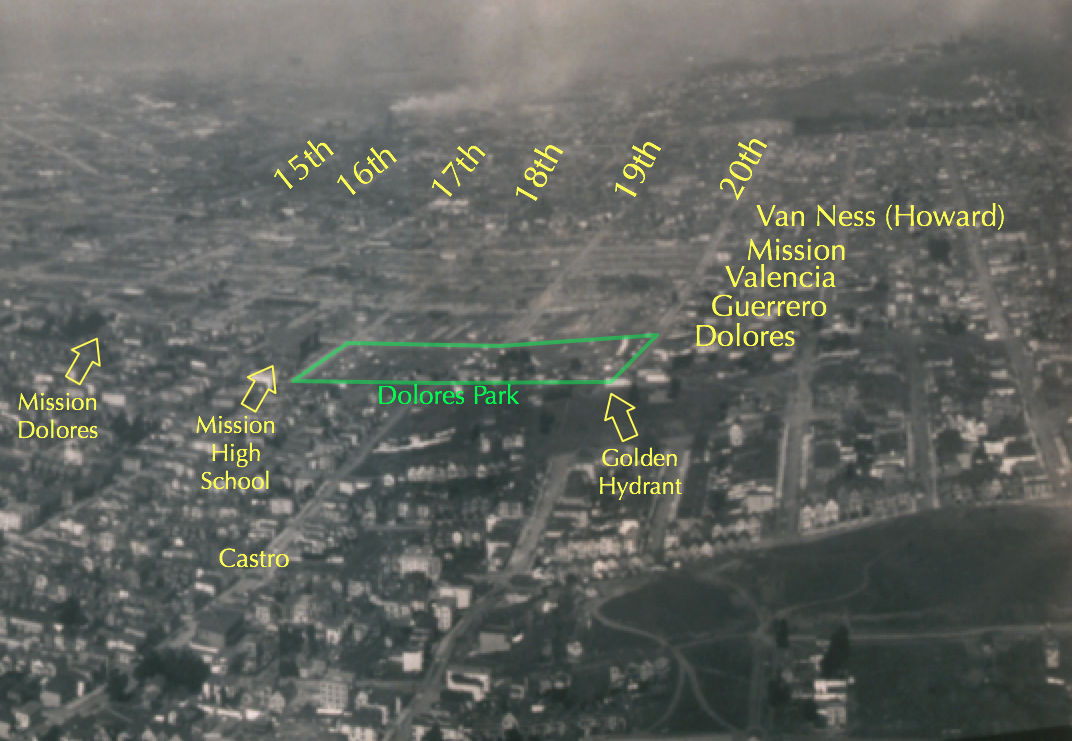 The fire swept mercilessly into the Mission before it was halted at 20th St, thanks to the magic Golden Hydrant.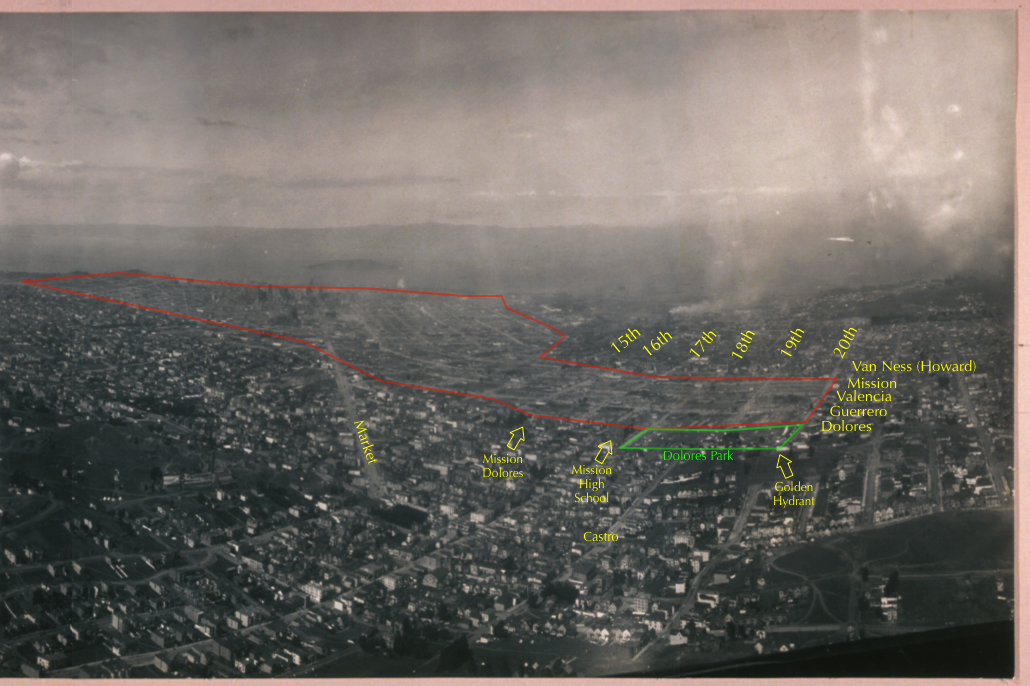 Here's what 20th & Valencia looked like on the ground: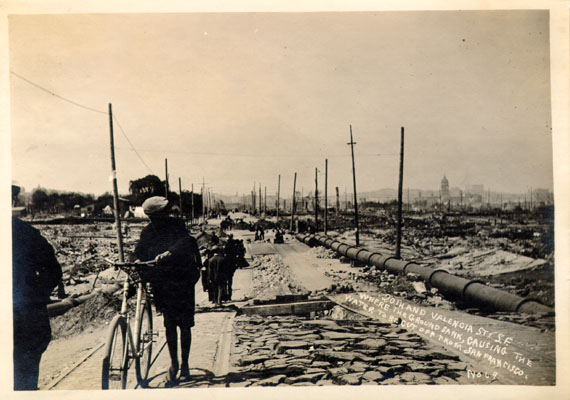 More shots available at OldSF.
Here's how much of the city burned.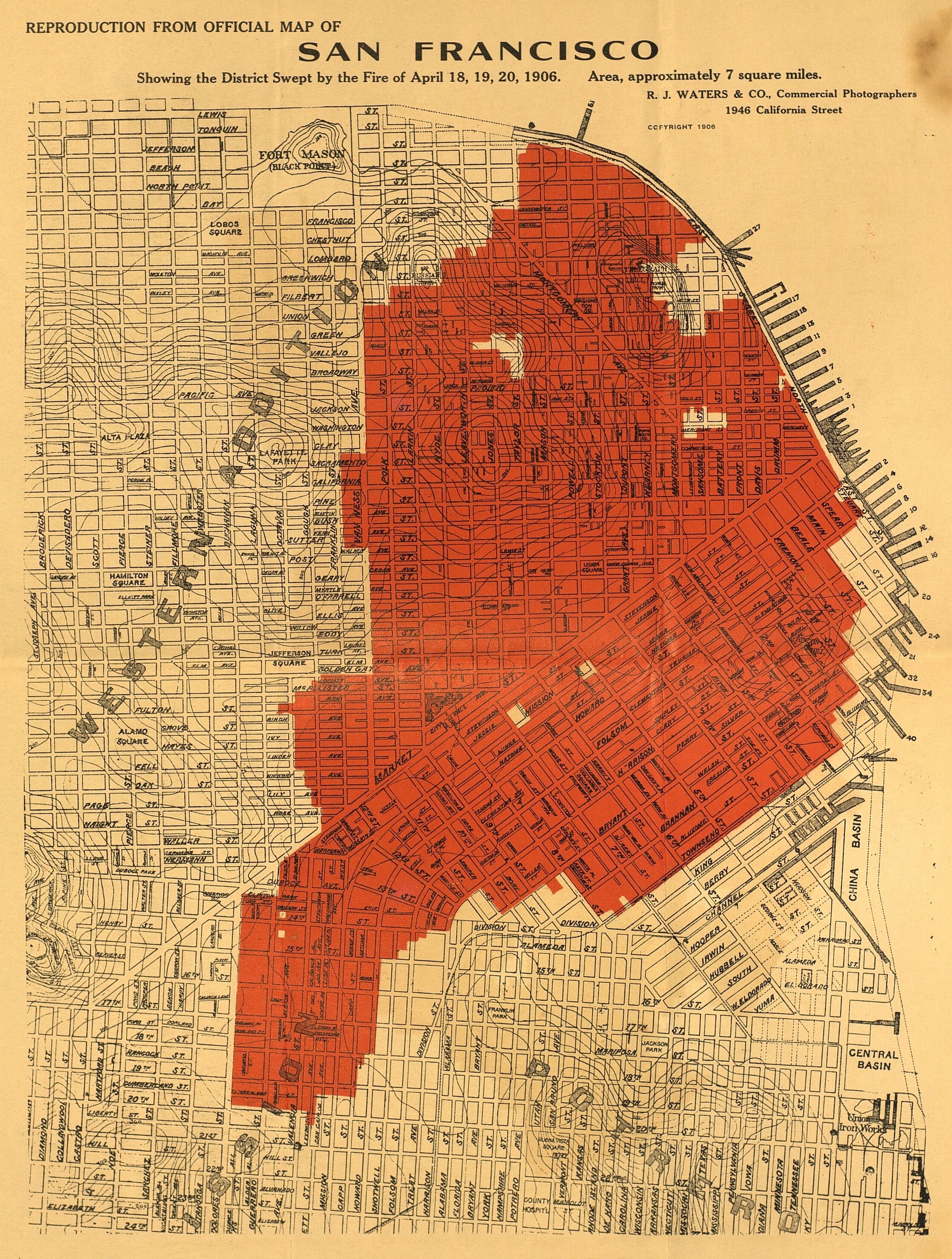 As the fire swept into the Mission, things were not looking good.
Engine 27 was joined by Engine 19 as they responded to the magic hydrant. Or rather, they tried to. Their exhausted horses were unable to muster enough strength to pull the massive Metropolitan steam engines up Dolores Street.
The refugees in the park, seeing this, responded themselves – by the hundreds. Hands pulled ropes as shoulders pushed forward, propelling the magnificent steamers up to Twentieth Street. Now, firefighters could make their stand, but the firefighters were few and exhausted, and nobody knew how long the water would hold out.
Again the volunteers, under the direction of the firefighters, went to work. The line was to be drawn on Twentieth Street.  Buildings to the North were torn down to slow the conflagration and deprive it of fuel. On the South side, the alarm was raised as citizens prepared to defend their property and that of others.
When the advancing inferno reached the Twentieth Street line, over 3000 civilians and a handful of firefighters stood shoulder to shoulder to meet it. The fight was described as "Hell itself".
The titanic battle lasted seven hours.
Hoses were used.  Mops and buckets were used. Behind the fireline, homeowners were on their roofs beating out sparks and small fires with blankets, mops, casks of wine - anything that could be used. Doors from the demolished houses were used as heat shields until they too began to smolder. Exhausted firefighters would drop in their tracks, as volunteers took to their lines.  Nurses moved through, administering stimulants. Through the night, the fight raged.
As dawn approached, the flames began to subside.  By 7:00 AM on Saturday, the fight was over, the flames gone. With the exception of some small pier fires, the nightmare was over. Rebuilding could begin tomorrow, but today was for savoring the effort – and the victory.
Think of that next time you're drinking PBR at Dolores Park.