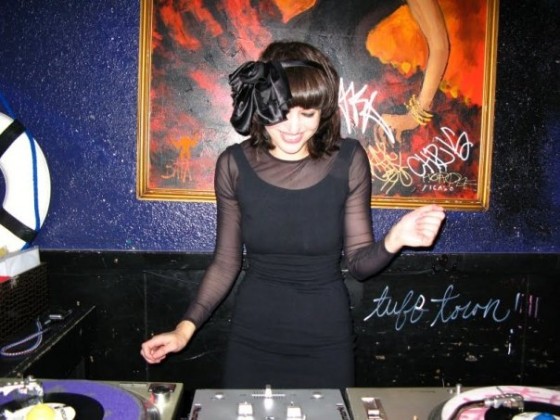 It's becoming more and more difficult to simply enjoy a fun DJ dance night at a dive bar these days, as the city has been been expanding their crackdown on spots that don't happen to possess an official cabaret license.  The latest victim is everyone's favorite crusty watering hole, Pop's.  So R.I.P. Drop Out, although you can still catch Jackie Sugarlumps at the Makeout Room for her monthly school of soul, Web of Sound.
Correct me if I'm wrong, but it seems like this all started when some jerk NIMBY moved across the street from the Attic and started hating on all the fun that people were having dancing to the likes of 2MWMY and Indie Slash, forcing those acts to move on to Amnesia.  Said NIMBY did some research and found out he could stop the music by employing the cabaret license technicality, and it seems that the fun police picked up on that and used it against Cassanova, which now is unable to host DJ's as well.
Hopefully this is the last dance night to go down, but I have the uneasy feeling that the city is just getting started.  As for Pop's perhaps they'll finally just have to finally go all-in on that sports bar concept!
[Photo by Erik Jutras]