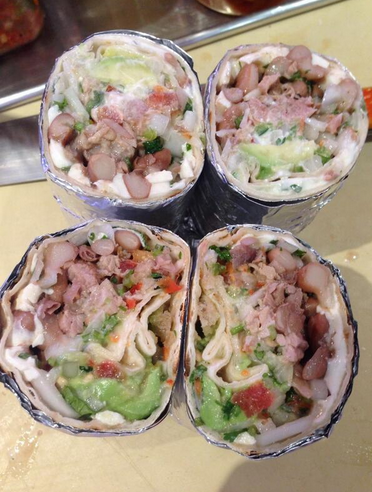 Eater NY reports:
Danny Bowien cracked open the doors to his forthcoming Mexican restaurant Mission Cantina yesterday, and served a few hundred burritos to Twitter followers and anyone that happened to be passing by. On Twitter, Bowien explained that they would be offered for "one day only," but then he later hinted that he might serve them as late night specials at Mission Cantina.
Tighttighttight! Here's the menu: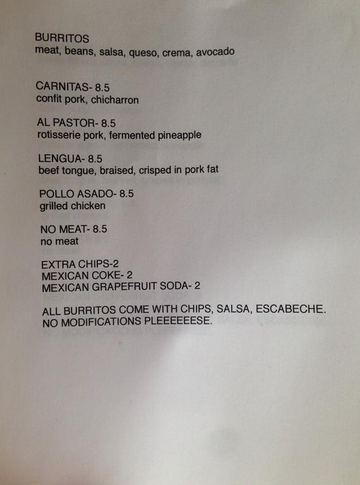 Read on for more pics and video of Danny's burrito-rolling technique.