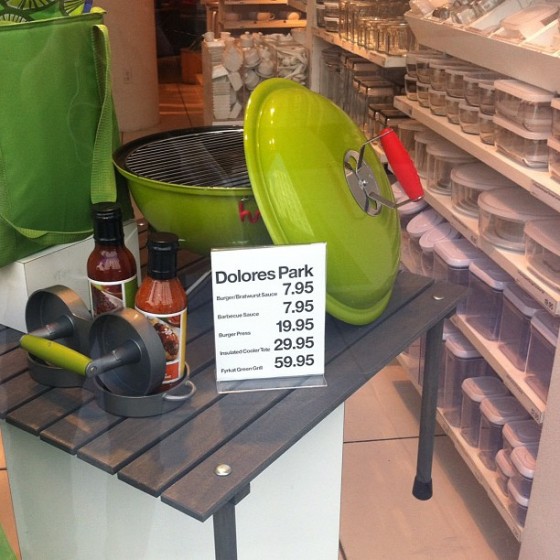 Reader Claire notified us of some interesting new branding over at Crate & Barrel. I have kindly reproduced the listed contents of the Dolores Park set below, for those of you who don't have 20/20 vision:
Burger/bratwurst sauce
Barbecue sauce
Burger press
Insulated cooler tote (not the first insulated cooler bag to be associated with the Dolores brand, by the way)
Mini-grill of some Nordic brand
Now, I'm not sure if this is due to the recent "discovery" of the Mission, the growing commercialization of Dolores Park, some disgruntled employees making a funny, or some combination of the above. What I've learned is that somewhere, somebody's idea of Dolores Park involves saucy burgers and the cutest shade of lime green.
Or as Claire would put it:
Game over Dolores Park. Game over.
[Photo via joshuamcgee]