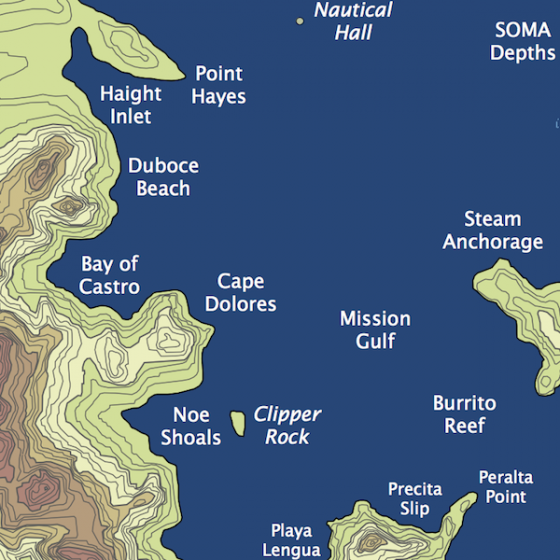 We're all underwater
But at least now when you say "Dolores Beach" you actually mean Dolores Beach. Anyway, this is our neighborhood and its surroundings in the year 2072, according to our pal Burrito Justice and a little thing called SCIENCE.
See how the rest of SF fares, and purchase the poster in three sizes, here.