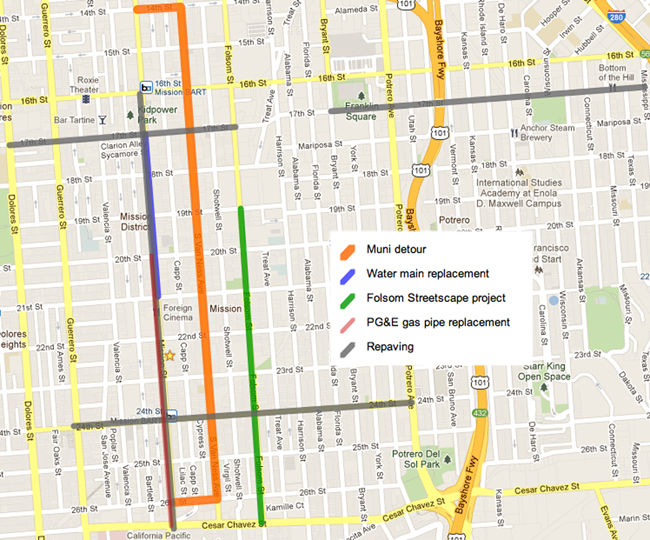 Tumblr user woolfshirt has been impacted by Muni's rerouting of buses onto SVN:
If you live in the Mission, you'll also know that they've temporarily rerouted the 14 (and the more benign 48) to a mostly residential strip of South Van Ness. One of the stops happens to be right in front of my door. My stoop is now a bus stop. I didn't think this would bother me until the Popeye's bags, melted popsicles and cans of King Cobra started showing up on my stairs. Next, we found empty wallets and purses. A few weeks later, a crack smoker decided to take up residence on our stoop. And lately, some creeper* has taken it upon himself to sit on our steps as he waits for his morning ride and make disgusting comments as I'm leaving my apartment.
[...]
So in short, fuck you Muni. Fuck you litterbugs. Fuck you creeper. Fuck you purse snatchers. I know this bullshit is temporary, but I'm soooo tired of it and I needed to vent.
Read on for further details and a relevant photo.