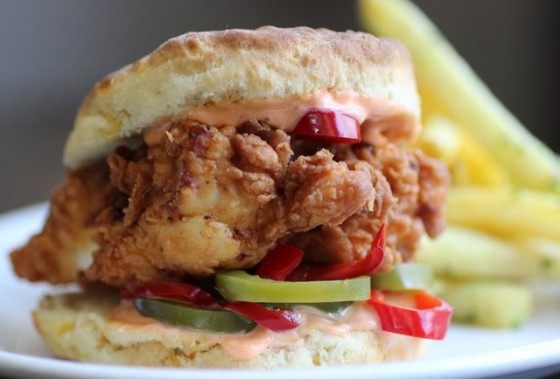 Eater SF yesterday published a list of awesome "secret" menu items at restaurants around the city. Here's one in the heart of the Mission:
Hog & Rocks
Where: 3431 19th Street, website
What: For late night (10 p.m. to midnight), the bar offers it's most popular brunch item, a spicy fried chicken and biscuit sandwich. It's $15 served with their juiced up "half-and-half" fries. You'll have to try them to find out whatthat means.
I wonder if you can get it animal-style! Read on for more big secrets.