The mural: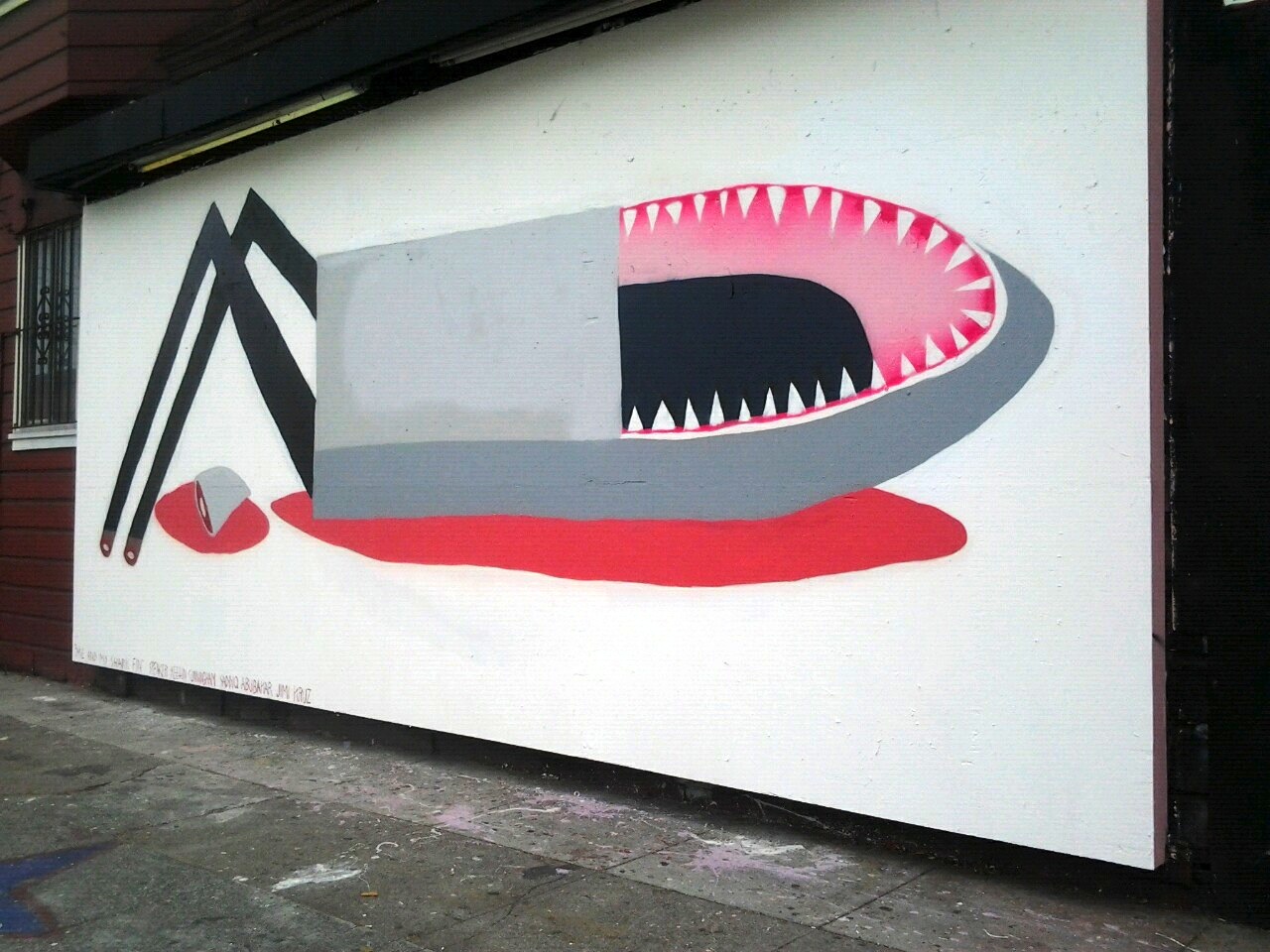 The video: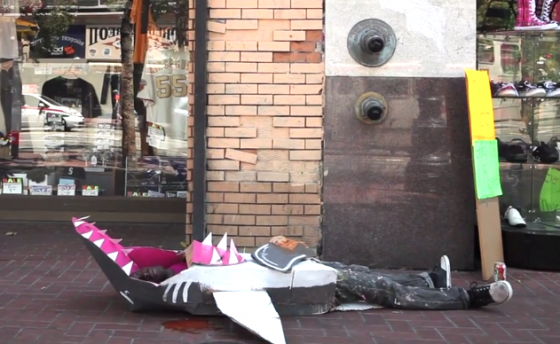 Whether they're related or not, they're both compelling works of art. Watch the whole video here:
(Thanks to Jenny Gottstein for the tip!)
UPDATE: Got a relevant email:
thrilled you posted about me and my shark fin. kool kid is SF based (his mgr is the head booker for Yoshi's) so i would guess he's related to that mural somehow. not often you see rap artists taking up environmental causes.
we are a social media agency that works for the ocean (not kidding, it's our client) and we've been promoting that video the last few days.
Do you know about this shark art tour that's swinging through SF next weekend? thats what his video was promoting. http://thegreatwestcoastmigration.blogspot.com/p/migration.html
also, we put his lyrics up on rapgenius.com and asked shark scientists to put in their interpretations: http://rapgenius.com/Kool-kid-kreyola-me-and-my-shark-fin-lyrics
Rachel Dearborn
Upwell
project twitter: @upwell_us