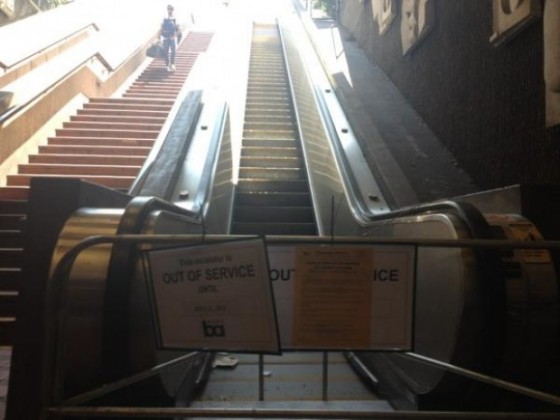 Yesterday afternoon, when I read that the 24th St. BART escalator had been repaired, I was thrilled. It had been broken since March 22nd. That's four damn months. Four damned shit-ass months.
On my way home, I felt something I had never felt before: excitement about riding an escalator. I haven't felt this kind of anticipation since I waited in line at Disneyland's Star Tours ride cerca 1989. But at 6pm, mere hours after its return to service, it was broken again. As of this morning, it was still out of service. Here was the scene: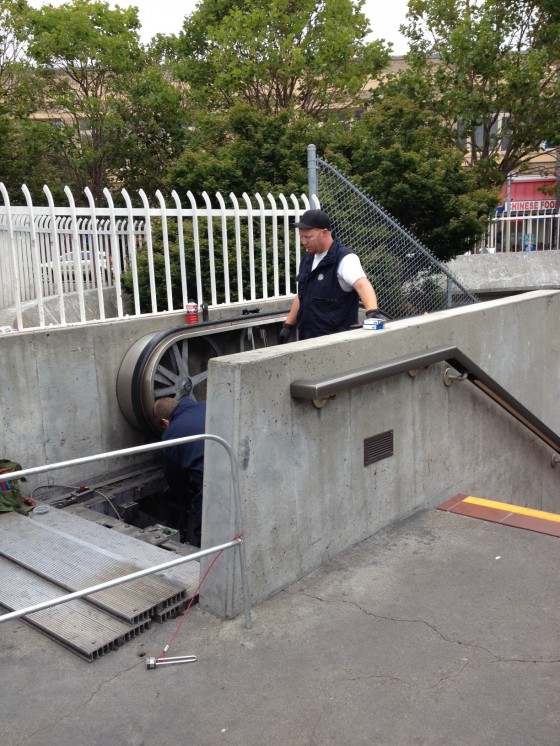 Yeah, I know taking the stairs has its health benefits, and I feel them. I really do. But maybe that has more to do with riding a rusted Murray bicycle that's stuck in the highest gear and not so much the three flights of stairs. Still, after 8 hours of being zombified in a half-cubicle in Oakland, sometimes you just want to relish that 45 seconds where you can enjoy the blissful miracle of machine-aided ascension.
Let's hope for a speedy re-recovery.
Update (4pm): Our prayers have been answered! Burrito Justice tweets: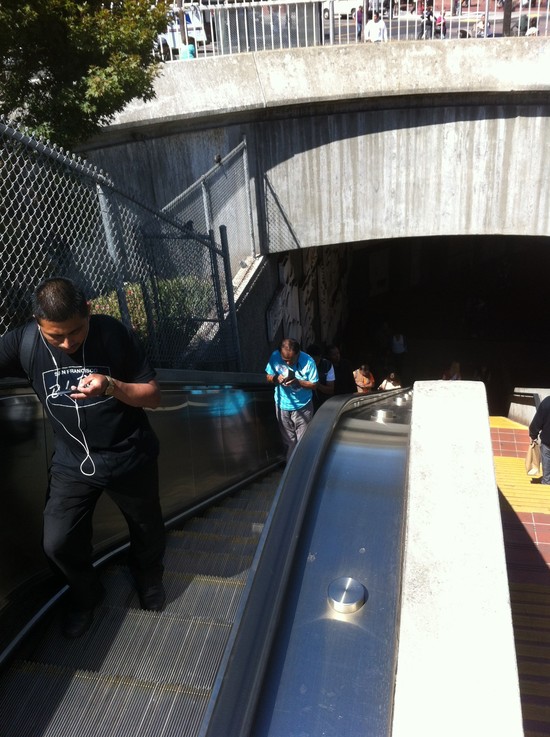 Now we can all resume checking our phones for the duration of that short ride to the surface! Please stay operational for the next hour, escalator. I am on my way.
[top photo via Mission Loc@l]