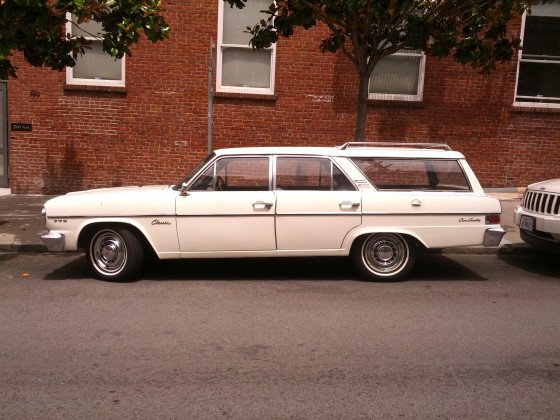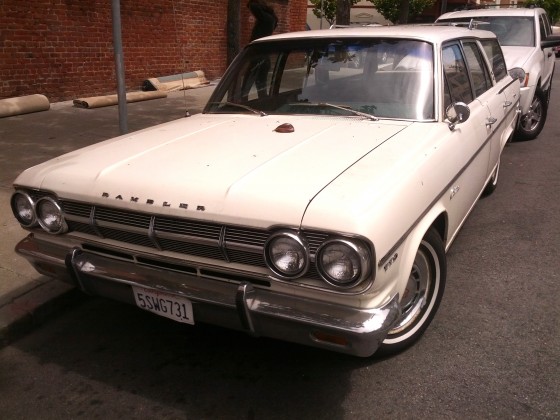 From now on, whenever I see a cool car around the neighborhood, I'm gonna take pictures and send them to my pal Eric up in Portland who runs Other People's Things, my favorite car blog. He'll respond with some knowledge and we'll post the results here and it'll be called "Car Beat." Here's what Eric has to say about this Rambler I saw today:
Looks to be a Third Generation (1965-66) Rambler Classic 770 Cross Country Wagon.  This one is probably a '65 because it only has one mirror…it came standard in '66.
The Rambler started as a Nash nameplate, but after they merged with Hudson in the '50s to form American Motors- Wisconsin's only car manufacturer.
This one is in the "770″ Trim, which is the top of the line V8 version, essentially a muscle car station wagon.
Haven't seen the wagon around Portland, just the sedan, nice find!
Thanks, Eric! More pics after the jump: