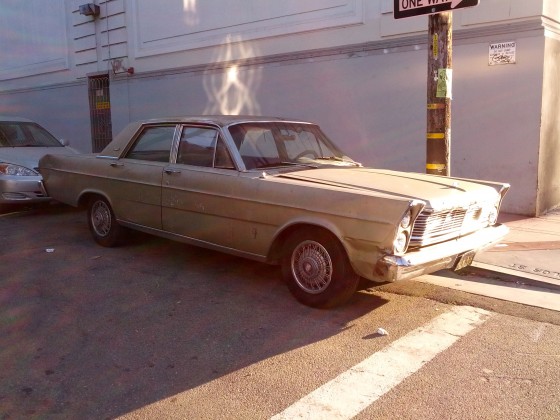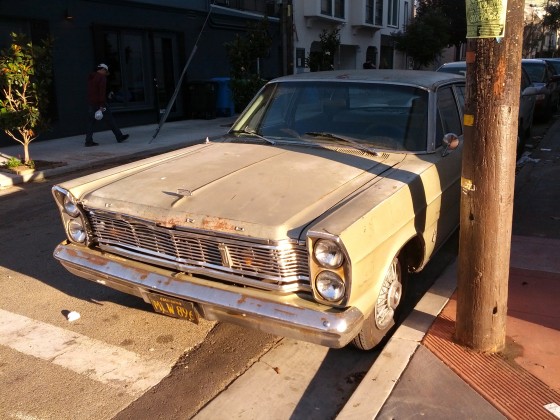 Whenever I see a cool car around the neighborhood, I take pictures and send them to my pal Eric up in Portland who runs Other People's Things, my favorite car blog. He responds with some knowledge and we post the results here and it's called "Car Beat." Here's what Eric has to say about this old Ford:
Though it has seen better days, this was once top of the line Ford sedan.
It's a third generation Ford Galaxie 500 LTD (1965-68, this one is a '65). I can't be certain because the lower fender badge is all messed up but it probably had a massive 6.4 L 390 V8 in it. That's almost as big as the V10 they put in the ridiculous Ford Excursion SUV.
Crazy Wikipedia fact: no one really knows what LTD stood for. Look it up.
It's true! Thanks, Eric!