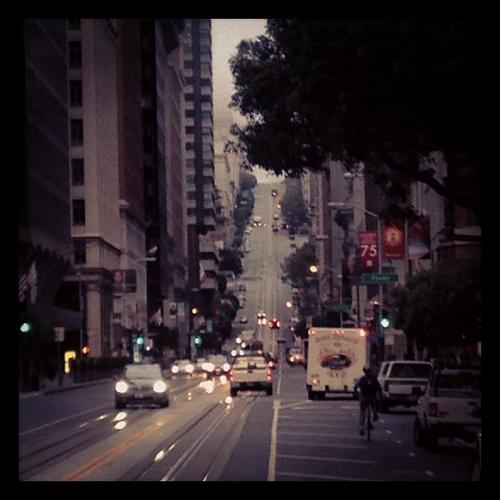 Our pal Lily lays it bare in a caption to the above pic:
Maybe the reason I didn't like that movie Inception is cuz San Francisco just looks like all the "cool" effects already. Or maybe it was cuz that movie is stupid and boring. [link]
Or a little bit of both?