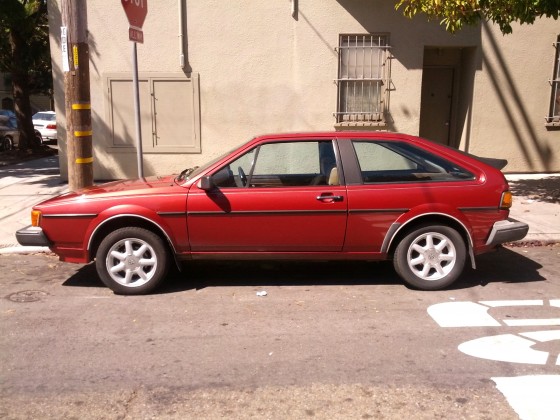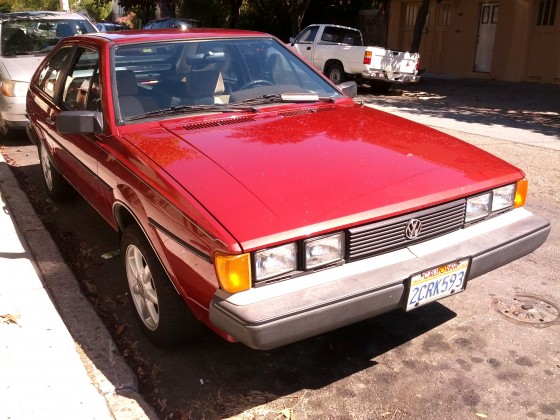 Whenever I see a cool car around the neighborhood, I take pictures and send them to my pal Eric up in Portland who runs Other People's Things, my favorite car blog. He responds with some knowledge and we post the results here and it's called "Car Beat." Here's what Eric has to say about this sporty old VW:
This is a second generation Volkswagen Scirocco (1982-88 in the US). The Scirocco, much like all Volkswagens of the time, was named after a trade wind. This was the Italian name for winds travelling from North Africa to Southern Europe.
The second generation is decidedly '80s with its sealed beam square headlights and angular body. The B-pillar logo denotes that the styling was handled by the Karmann company, best known for its sleek Ghia models.
What's sad about the Scirocco is that there is a relatively new, super bad-ass version of it driving all over Europe and we don't get it. Why? Because VW's financial gurus know that to export it here and sell it at the right price will net zero profit….in fact it would cannibalize Golf sales. Oh well, I assume in 25 years or so we'll see them start to pop up here and there.
Thanks, Eric! More photos (including a closeup of the aforementioned B-pillar logo) after the jump: