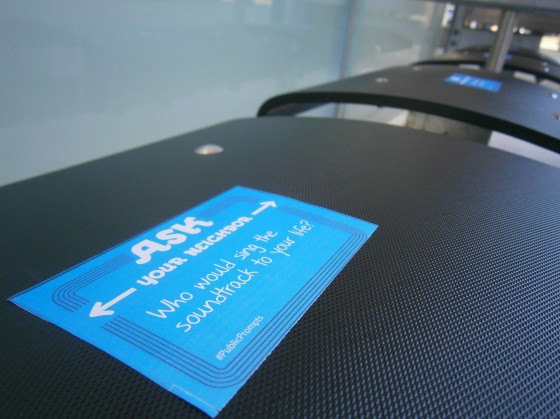 Ever feel like these days people are too closed off in their own world (or phone) to notice not just what's going on around them, but also who?  Ever read some pitiful Missed Connections post about someone who supposedly met the love of their dreams but either couldn't muster the courage or just simply couldn't think of anything to say to them?
While a pre-emptive resolution to Craigslist Missed Connections is probably not the original inspiration for the project, it's nonetheless one of the many applications for this populist experiment dubbed "Public Prompts" - Meaningful Conversation for the Masses.  One of the creators of the project, George, recently gave us the low-down:
It consists of publicly-placed conversation starters that inspire fun interactions between strangers. We're pasting em all over bus stops, BART and Muni, especially in the mission since thats our hood. In fact the templates are all on the site, so anyone can put up their own as well!
Ooh, sounds like fun!  I wonder how many Public Prompts we can come up with?