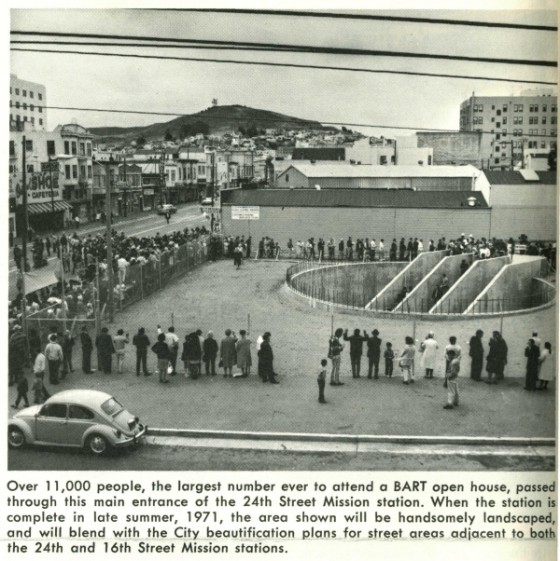 Burrito Justice highlights some work by historian Eric Fischer:
Eric Fischer has let loose with the historo-scanner once again.
1970: A line to see the brand new shiny 24th St BART station (looking south at the SW escalator — the side towards Valencia and 25th).
What a scene! Imagine a brand-new cavern opening up around the corner. Read on for lots more imagery and history.