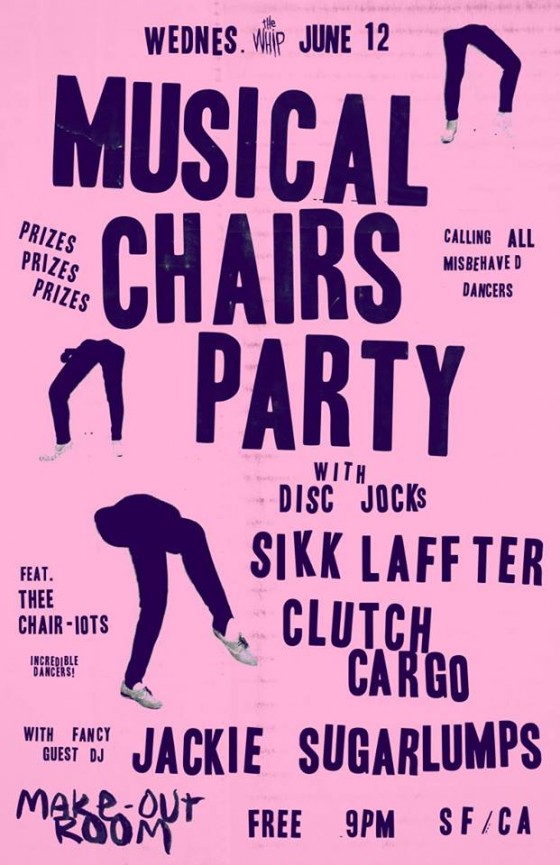 Like for real: it's an *actual* musical chairs party. What?
The concept is no different than the childhood game of yore (and the most popular game in prison!). Round & round she goes, where she stops, nobody knows! It's terror on 4 legs — but it ain't a dog!
What? Anyway: great DJs, fun new concept, cold drinks, etc. RSVP and invite your friends!