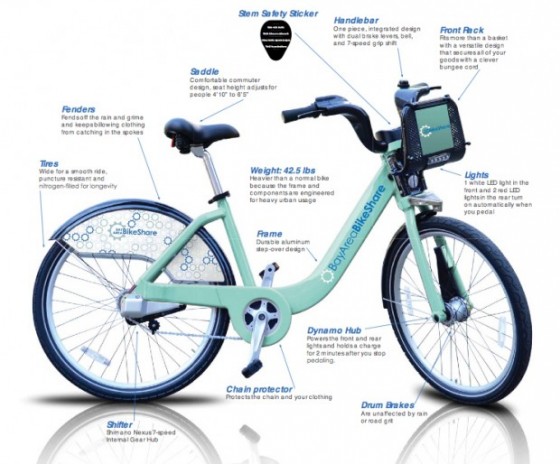 Launch is in August, but no luck here in the Mission. Mission Local reports:
[T]here are no firm plans to build stations in the Mission at this point. SOMA, the Financial District and Embarcadero will share 35 stations with 350 bikes during the first stage of the pilot, which ends in early 2014. Other regional partners will divvy up the remaining bikes between San Jose, Mountain View, Palo Alto and Redwood City. A second stage, to be determined, will expand the service by up to 1,000 bikes. [link]
Dumb! I LOVE bike sharing. I go to DC every now and then just to ride their bike-share bikes. I went to New York last week to be there for the launch of their program, and it was awesome in every way (even despite several first-week glitches). Bike sharing will be awesome in SF, and for SF, so I'm bummed there's no Mission service planned. Cross your fingers.
(Thanks, Jess.)
UPDATE: Although, I guess New York has the same problem. (But at least there are like three stations in central Williamsburg.)