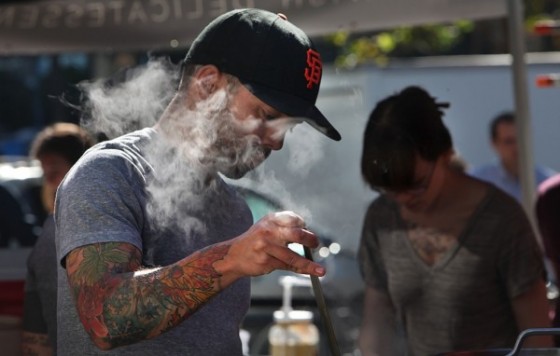 Hapa Ramen is coming to the Mission! Inside Scoop has the inside scoop:
Hapa Ramen honcho Richie Nakano — noted liker of noodles — has a new partner in the endeavor: Tobi Stuart. As many enterprising chefs can tell you, there's a lot more that goes into opening a restaurant than just cooking, and as Nakano puts it, having Stuart aboard will allow him to stay in the kitchen. Together, they've taken over an address that they're keeping under wraps for now, though it's on Mission Street … in the high teens. They still need a change-of-use permit and all that entails, and a full build-out is required for the 2,400 square foot space, which is hoped to clock in at roughly 70 seats, including a counter.
Read on for more.
P.S. Read Girls Love Noodles!