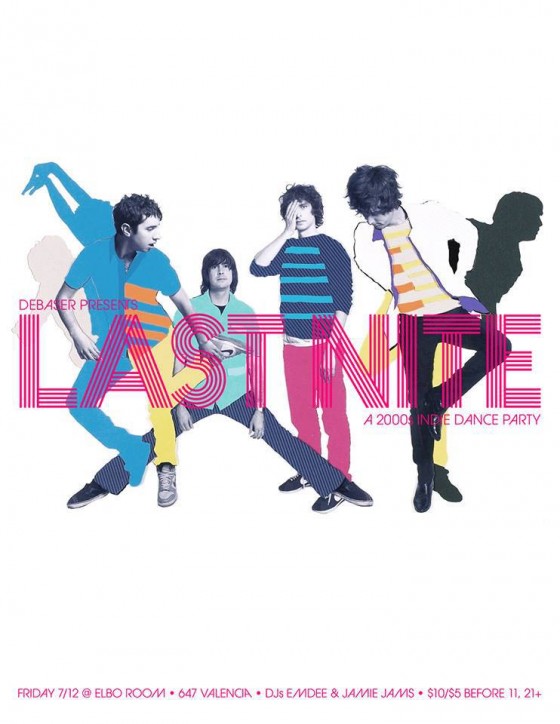 Of course we're talking about Last Nite, the new 2000s indie dance party from the geniuses behind Debaser. Tonight they kick off a new regular gig at Elbo Room:
DJs Jamie Jams and Emdee bring you all the hits from a time when punks suddenly remembered how to dance.
It's like we ate Pitchfork, stole your iPod and then rode off on your track bike.
$10, $5 before 11 pm. Photos by Josh Cobos.
Now let's rock out: