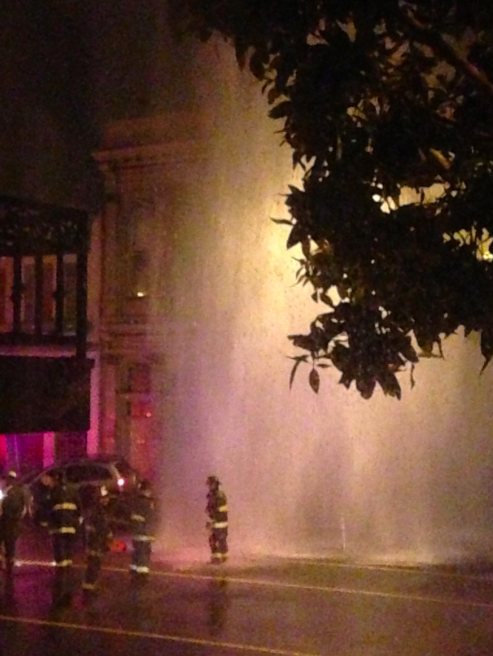 Reader Erin A. saw this scene at 1:30am this morning:
This was going on in front of the Pilates Studio on Valencia, between 25 and 26.  I think a car ran over a fire hydrant, but I'm not exactly sure what really happened??
This is taken from across the street.  You can see the old firehouse (?) in the background, which is next to the Pilates Studio.  Poor studio…their parklet is completely totalled…..