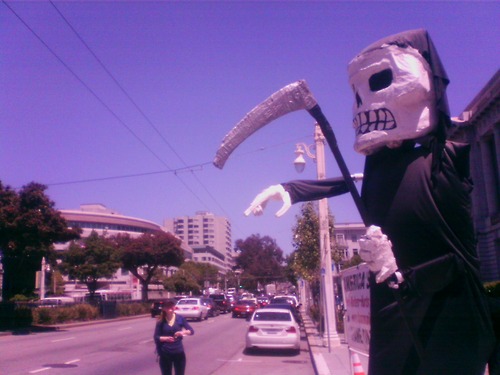 Local anthropologist David Enos tells us about the Van Ness that exists just north of the Mission. It is very nearby yet seems worlds away:
Van Ness.  The ghoulish men of the Van Ness corridor wear clothing styles usually seen only in action programs on the USA Network: long fried hair, wraparound shades, windbreakers with the sleeves cut off, skin roasted to a crisp by the afternoon sun.  They resemble criminals from The Simpsons.  They are ready to rumble.  Get in their way and they will snarl as though they were filming a WWF promo about your upcoming grudge match.
Read on for lots more insight.
[Photo by local street photographer David Enos]