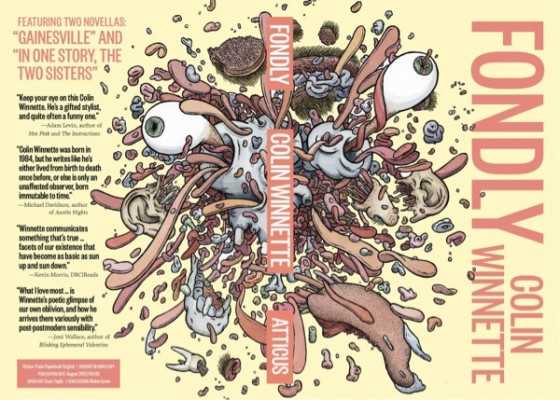 I don't write about books very often, mainly because I don't read very many books, but I'm halfway through Fondly and it is a fucking trip. After reading it for a while, I'd be going about my day and suddenly have a thought like, "Trains probably don't really exist," and actually think this thought for like 10 seconds before realizing my error. This is a good book.
Here's the deal on the party, which starts at 7:30pm on Tuesday:
I'm throwing this sweet book launch at The Booksmith (1644 Haight) for my new book, Fondly. Andi's going to read a "book report," Alice Kim is going to read some new fiction, there'll be other readers, some weird music, free beers, and snacks, and everything you could hope for.
Sounds pretty good! Hopefully it'll be as good as Colin's reading of a mysterious note we found on a burnt-out dock near Port Costa: