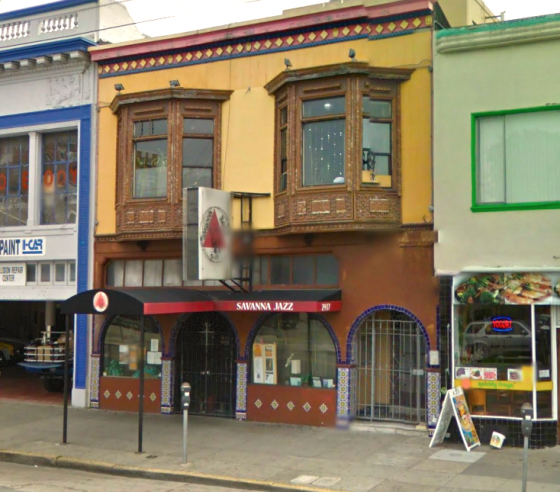 I've been meaning to go to this place place for like a decade. Guess I better get in gear. Mission Local reports:
The small 15-person crowd moaned in disappointment at an open mic Sunday night when realtor Carol Luckenbach announced that owner Pascal Bokar put Savanna, the jazz bar and club located at 2937 Mission Street, up for sale for $1.74 million on Friday.
According to Luckenbach, Bokar didn't feel like he was making enough money with the club and so he decided to sell.
In addition to working as a realtor, Luckenbach has been a regular performer at Savanna, which opened in 2005, for years.
"There aren't that many [jazz clubs in San Francisco], so when any close, it's sad," said Benn Bacot, a jazz singer who was hosting Sunday's open mic. He is known in the area as The Base of the Bay.
"Now we have six if we have that many. Most of them don't cater to local talent. If it wasn't for people like Pascal… local artists wouldn't have a place to play. My audience isn't going to pay $75 to hear me play," Bacot said.
Bacot has been performing at Savanna on every third Friday of the month for the last five years.