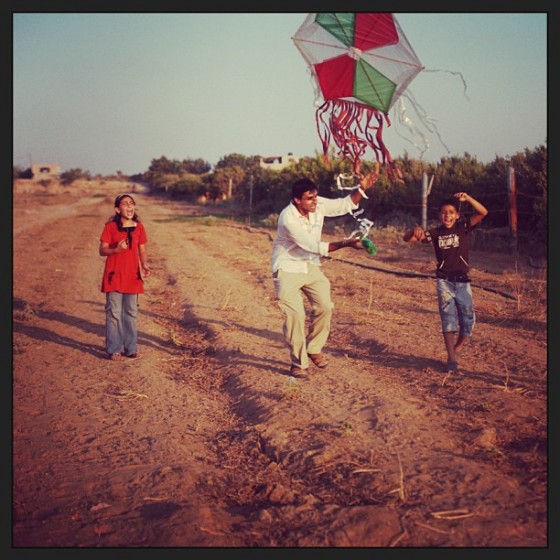 Our good pal Roger Hill recently came back from the Gaza Strip where he worked with local children to help them create a movie about some of the things they do to cope with the harsh realities they face, and it's being shown at 7pm this Wednesday night at the Mission Cultural Center for Latino Arts!
Flying Paper is the uplifting story of Palestinian children in the Gaza Strip on a quest to shatter the Guinness World Record for the most kites ever flown. It showcases the creative resilience of these children making and flying kites despite the difficult realities they face in their daily lives. The film has been co-produced with young Palestinians in Gaza trained by the filmmakers through a youth media program called Voices Beyond Walls.
http://vimeo.com/flyingpaper/short-trailer
Check out all the details here.