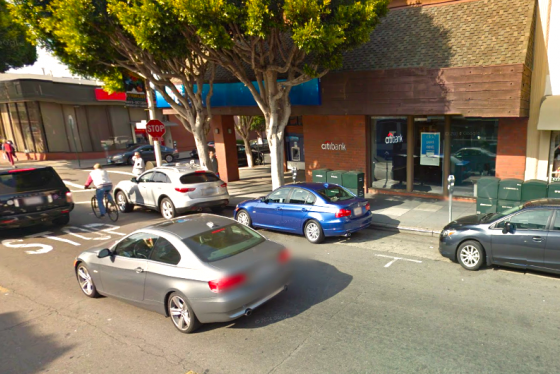 Delarosa is cool because it's like Beretta but with more light, more beers, more pasta, a deep fryer — and it's open for lunch! And there's sidewalk seating and great big open windows so even if you're inside you feel like you're outside. It's in the Marina though, so I don't recognize many of the people walking past. Here's a complete list:
Matty from Rainbow Grocery (who's really great at singing Favourite Shirts at karaoke)
That's it! Only one person.
[View from the window of Delarosa, more or less, by Google Maps]