A grumpy commenter suggested Mission Mission shouldn't be posting about the beach.
Little does Mr. Grumperton realize that we are actually preparing for sea level rise and the glorious arrival of Dolores Beach!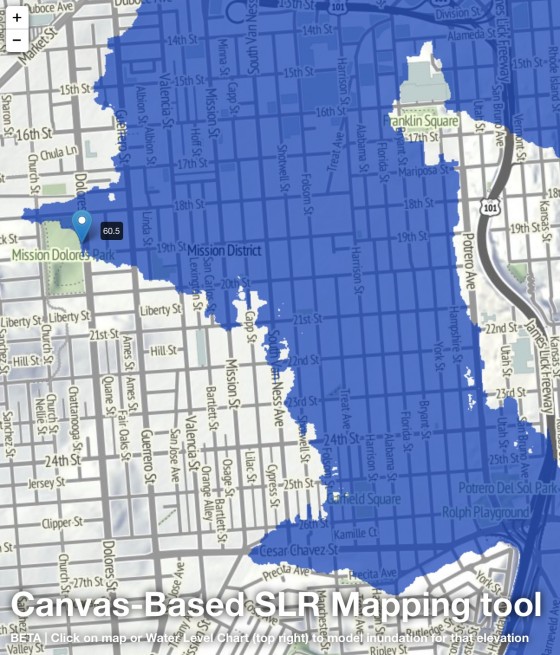 This via @DnomadB's most excellent (experimental) sea level rise mapping tool.
Precita beach looks pretty nice now that I think of it. Maybe we can catch a ride over there on a taco boat.
More San Francisco sea level rise scenarios (including some awesome place names IMHO) over here.