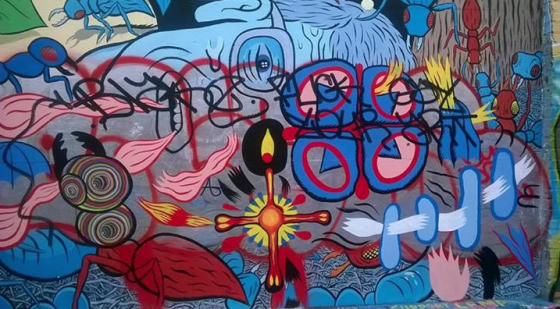 A reader explains:
Long-time local artist/muralist icon MATS!? (Mats Stromberg) attempted to repair his Clarion Alley mural yesterday. Later that same evening, this happened: http://j.mp/1mevTwl. (Why yes, that does say "Fuck your gay art"— a testament to the maturity of the tagger.)
As someone commented on Facebook: "I find it Ironic that this guy is targeted Mats Stromberg of all people…. His comics and art are all about the living at the bottom of the barrel…. and in clarion alley no less…" Indeed.
Sad shit. Mats!? rules!