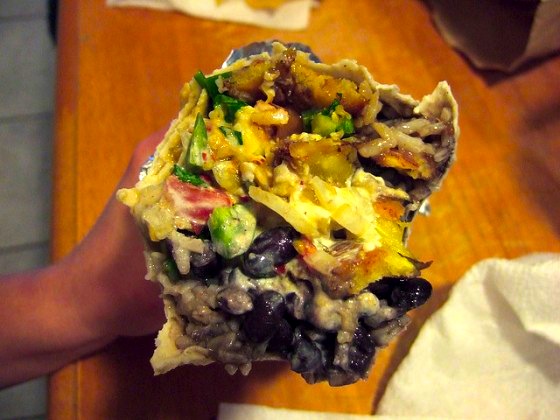 Three years ago, Mission Mission's Andrew Sarkarati proclaimed the plantain burrito at Cuco's the best burrito in SF. (It was controversial both because any blog post involving burritos is controversial and because Cuco's is located not in the Mission but in the Lower Haight.) It's a really excellent burrito.
Cuco's has been threatened with eviction before, but this time it looks like the landlord really means business. Hoodline reports:
Two months ago, we reported that tenants of a building at Haight and Fillmore had received a letter from their landlord outlining strict criteria for living at the address, including a minimum annual salary of $100,000 and credit score of at least 725. That story ignited a firestorm of attention, and the landlord, who was soon identified by various media outlets as Robert Shelton, quickly retracted his letter.
Now it seems he's turning his attention to the ground floor tenants at Cuco's.
In a letter postmarked June 24th, an attorney for Shelton informed Cuco's owners Domingo and Carmen Campos that the restaurant had to shut down within thirty days.
Read on for more info and photos of the letters from the landlord.