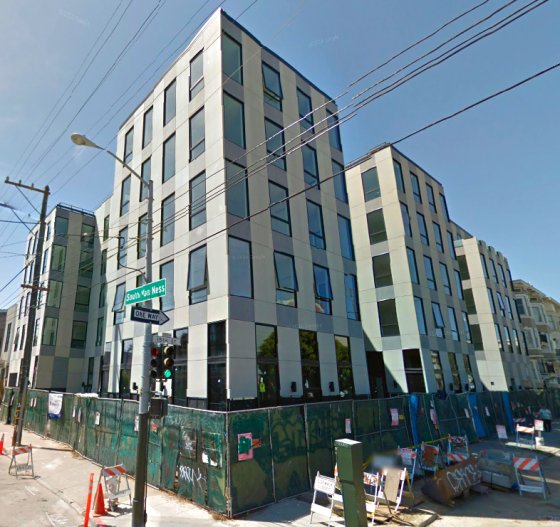 Neighbor Carrie just wrote in:
I'm a Mission resident living at 16th and Capp. I was walking my dog last night by the new giant residential place that's opening up on the corner of Van Ness and 15th (giant gray horrible ugly building across the street from the artist's billboard that reads: "Sell Your Hopes") and saw the property owner showing another businessman around the building. As my dog was pooping on the sidewalk, I heard him say, "In the commercial space, we are either going to lease to a Starbucks or a pizza joint."
My jaw dropped.
If a Starbucks opens here, I will probably commence looking for an apartment in another neighborhood.
Wowee.